Following on from last week, we have put together a quick viz to look at demand (searches) since last week and how they compared to the same period from 2020 (pre covid, so demand patterns were still normal then.)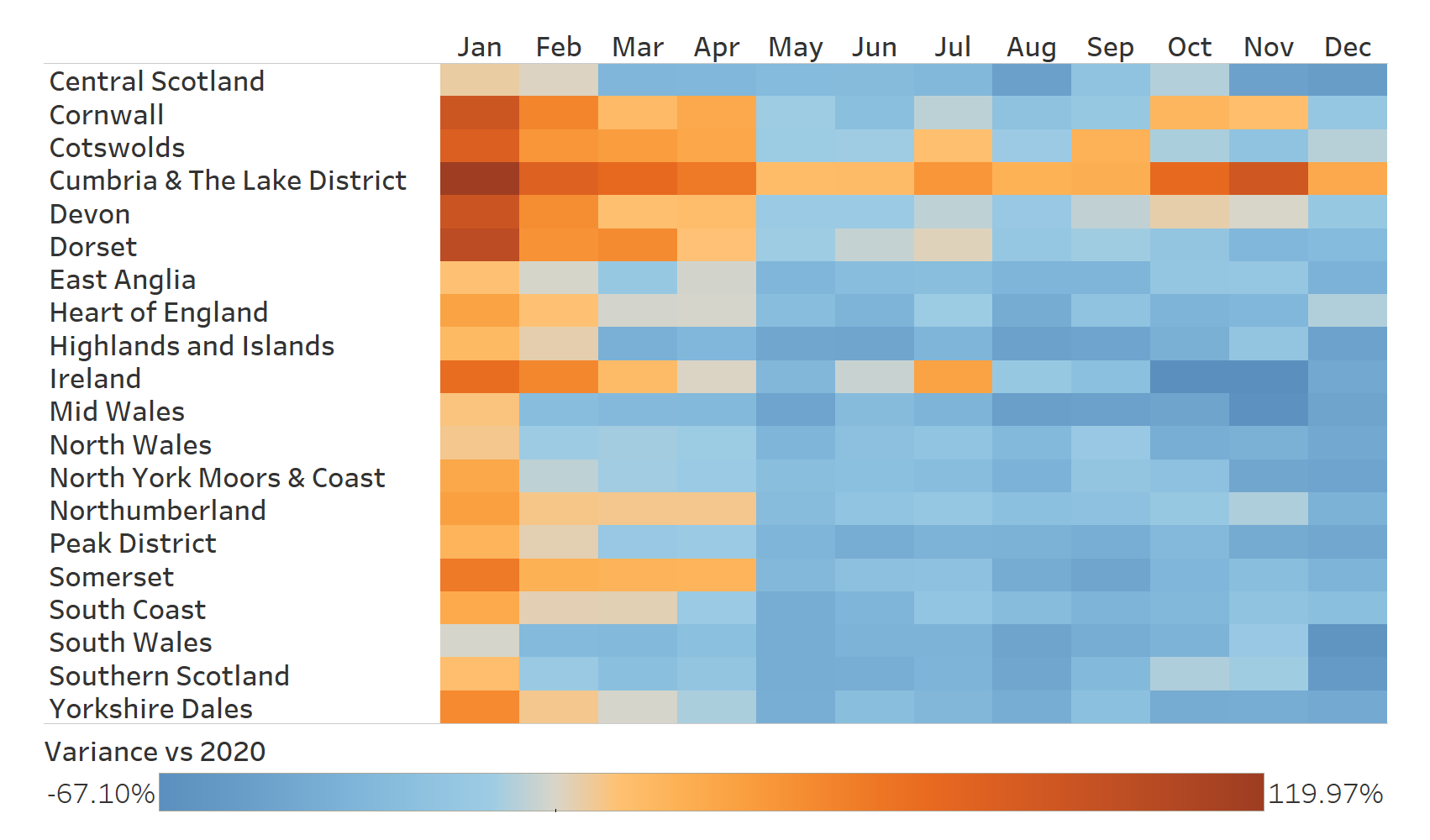 With the exception of the lake district, across virtually all regions we are still seeing much more demand for the early months of the year this week.
About Sykes​
The data and techniques shared in this article were produced by the development team at Sykes. If you are a talented Data Scientist, Analyst or Developer please check out our current vacancies.